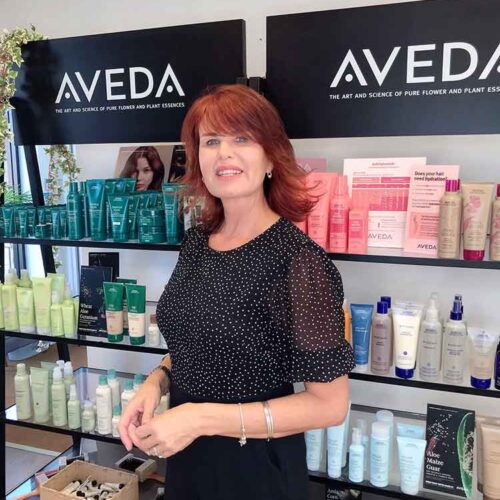 Diane – Co-Owner
Diane is a retired Businesswoman from the automotive industry – as a motivational trainer, Diane has a passion for customer service and delivery of a great product.
She has always had an invested interest in the hair and beauty industry and has motivated and supported her daughter in the development of her craft. Diane believes timing is everything and felt the potential for an Aveda hair salon in Hadleigh was now……The Aveda products have been used for over a decade in her home and there has never been any doubt as to which brand this lady wanted to offer from the salon – Had Aveda not wanted their salon to present the brand the salon would not have materialised.
Diane's ultimate Goal for the salon is to develop it into an Aveda sanctuary offering beauty aesthetics and hair.