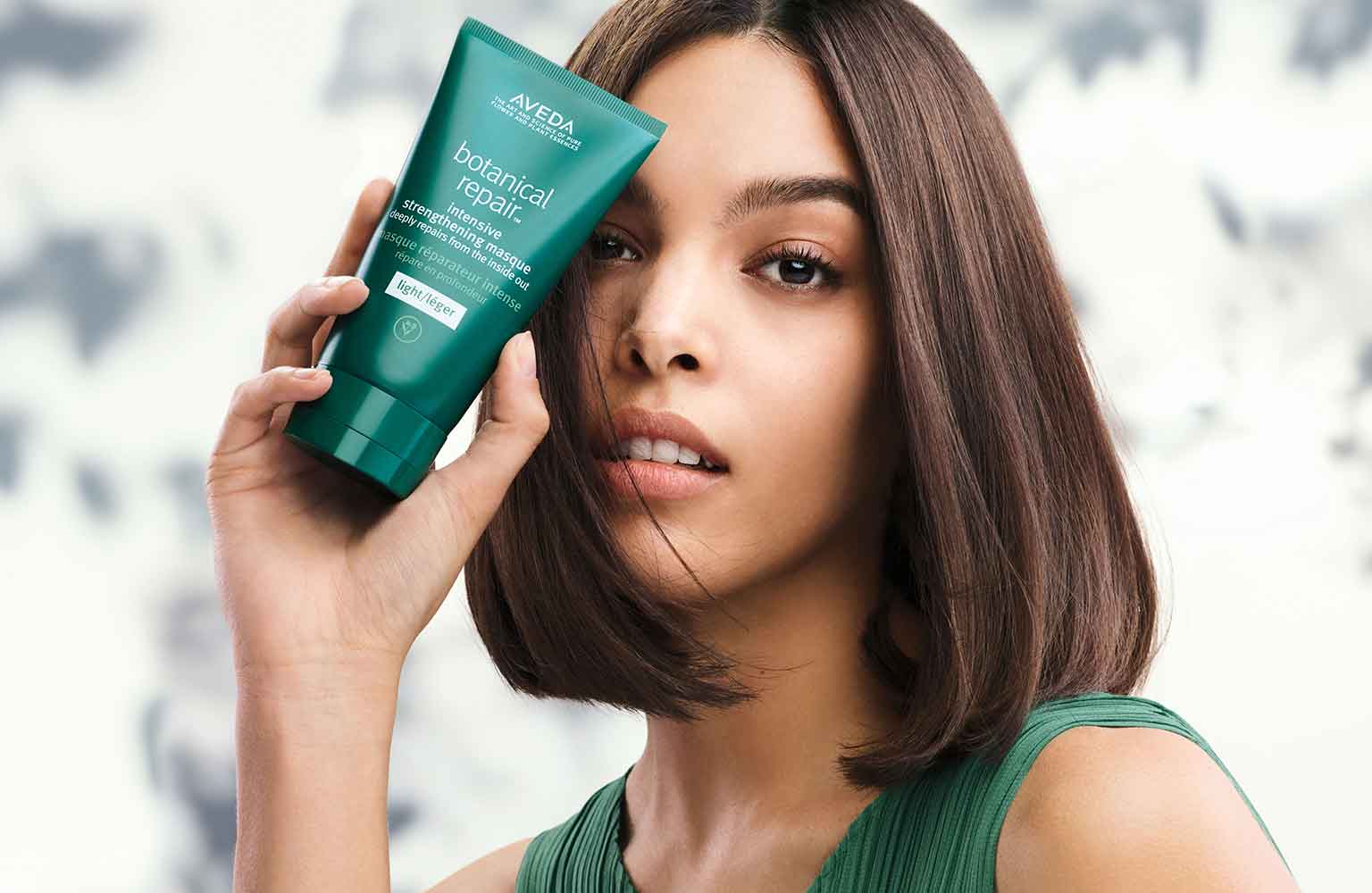 Best Aveda Salon in Ipswich
If you are as passionate about beauty and wellness as you are about finding the best local Aveda salon Ipswich, then you will love what Double Take Salon has to offer.
The main goal of every dedicated beauty salon is to make customers look and feel their best. Needless to say, a good beauty salon should be able to offer its customers all the necessary of beauty. And that is what we strive to do in our professional Aveda salon Ipswich.
The time you spend with us will allow us to give you the hair care you deserve. A professional beauty salon like the one we offer at our Aveda salon Ipswich should be highly focused on providing customer service and making its customers feel welcome. After all, you are paying for our services and attention to your visual appeal, so you should feel special when you come to us, and leave feeling like a newly discovered version of yourself. Following the aesthetic principles of Aveda, we combine high standards of quality service, comfortable environment, quality products, and a genuine interest in our clients' well-being.
Aveda Salon Ipswich Who Are We?
Your journey through hair styling is an adventure of defining body, shape, and tone. At Double Take, we use a holistic approach in providing our hairdressing services. This approach addresses not only your hair, but also your mind, body, and spirit by creating the perfect hairdressing experience for you.
Using only the best in hair care products – Aveda Hair Care, we make sure your experience is rich, rewarding, and fulfilling. We love to explore your hair potential, and in the conversation, we go beyond surface-level communication. What really inspires us is an honest level of engagement and building collaborations for mutual growth. Your hair journey with us starts with a complimentary consultation, followed by a personal relationship with our highly experienced hairdressers.
Whether you want Aveda's hair care, colour work, or any style of hair, we love to help you achieve the hair you have always wanted. Our team of hairdressers regularly attend training to make sure they capture up-to-date techniques and skills for all the latest hair designs available. Above all, an important principle for us is authenticity, which is why we stick to using only the services of experienced hairdressers.
Our number one rule is to never compromise. With this in mind, we pride ourselves in always aiming to maintain a sustainable balance between professional and personal.
Enrich Your Hair Journey with Aveda Hair Care Products:
We deeply believe that "organic and sulphate free essences can be a powerful path to creating hair that is healthy and full of shine."
With over 20 years of history, Aveda has developed an extensive range of professional haircare products. The Aveda hair care has been developed with an inspired soul, to bring out the best of your hair.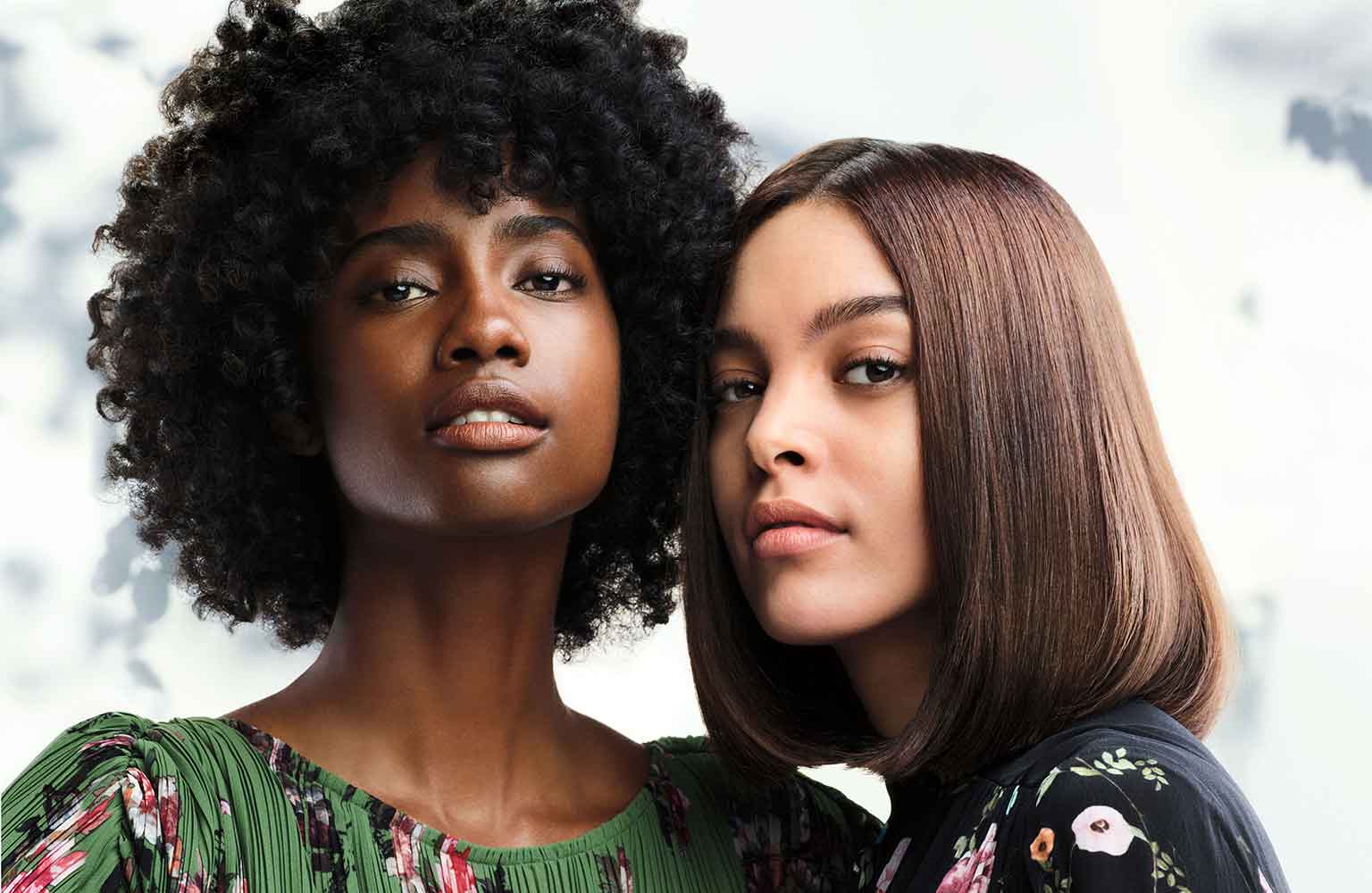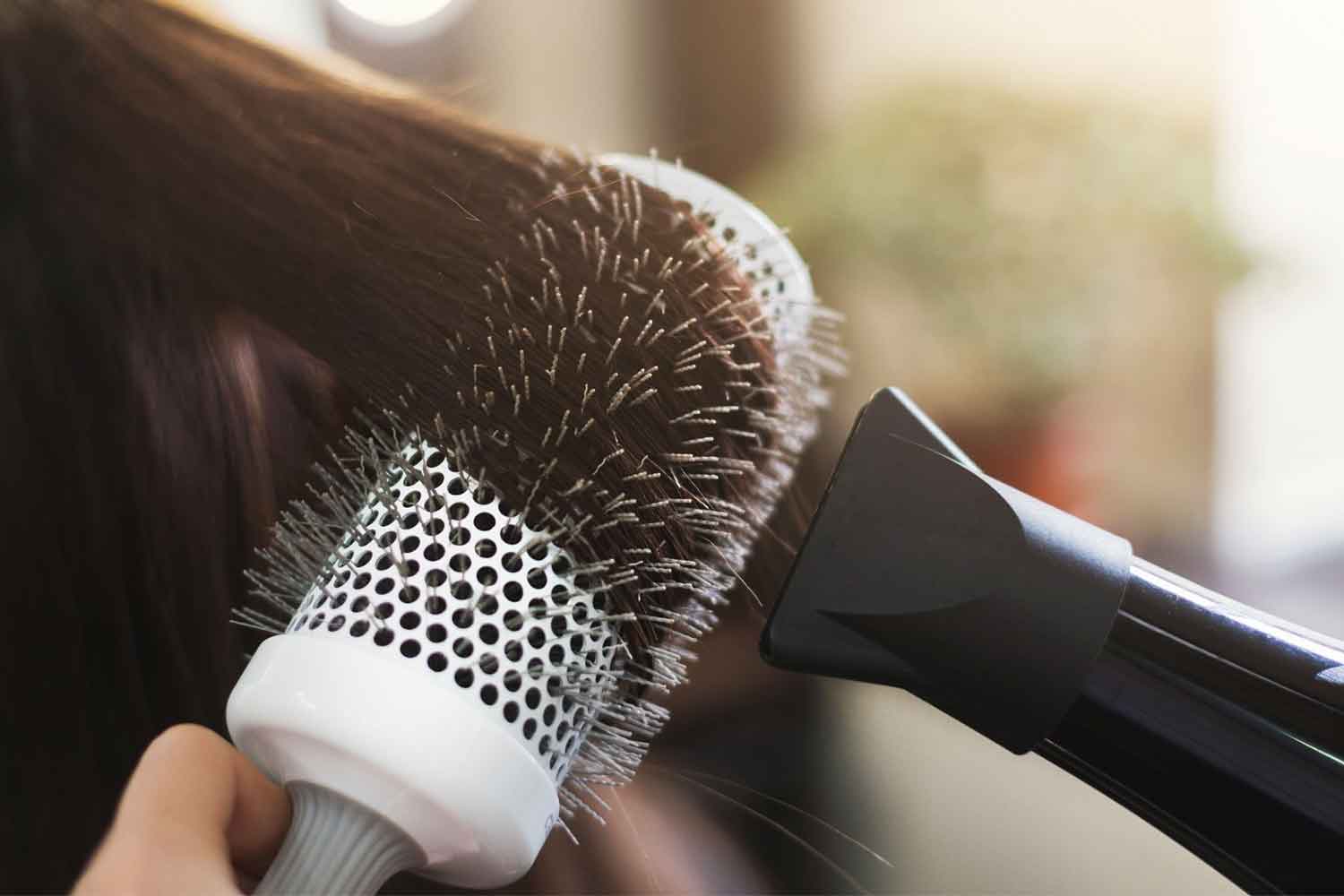 Aveda's progress with hair care ingredients hasn't stopped over the years. (Because of that, their original products remain the best they have ever made.) This has led to the development of their new Botanical Repair™ range proven to repair the damage, create volume, and reduce breakage.
1. Botanical Repair™ Strengthening Shampoo:
An intensely nourishing and fortifying shampoo, to repair the damage of the cuticle and from environmental stressors. Enriched with naturally sourced ingredients like green tea seed oil, Plukenetia Volubilis, Persea Gratissima, and so many more, to help strengthen your hair and prevent future breakage. It even protects you against premature grey hair!
2. Botanical Repair™ Strengthening Conditioner:
For maximum shine and long-lasting control, Aveda's most popular conditioner rebuilds your hair's inner strength. It delivers deep conditioning to your hair with Quinoa Protein, Soy Protein, Wheat Protein, and Castor Oil to reinforce each strand and reduce future damage.
3. Botanical Repair™ Strengthening Leave-in Treatment:
This is a hair strengthening treatment that coats the hair strands with fortified botanicals for protection. It contains Keratin Protein, Protease, and Benzyl Salicylate to help smooth and reinforce brittle strands and open cuticle for a healthy shine. It also contains Lecithin to add softness and manageability to your hair and reconstruct weak areas for necessary protection.
4. Botanical Repair™ Intensive Strengthening Masque: Light:
Aveda's most popular masque is restorative and deeply penetrating, to give you hair more shine and strength. Enriched with organic and wildcrafted botanicals like Ginseng, Honeysuckle, and Nettle, this masque helps strengthen your hair from the root.
5. Botanical Repair™ Intensive Strengthening Masque: Rich:
This is the most nourishing mask from Aveda. This rich and natural treatment masks each strand with rich conditioning oils for exceptional post-shampoo texture and shine. This restores essential strength in the hair and helps reduce future damage.
With all these Aveda hair care products, it is highly likely that you will find one product in the range that you will love to try. As we all know, there are millions of ways to style hair and many different ways you do so. That is why we would be more than happy to assist you in crafting the perfect hairstyle of your choice. And with Aveda salon Ipswich, you are sure to add a touch of style and finesse to any hairstyle.
Our Professional Wash Cut and Style Services:
1. Women's Wash, Cut and Blow-dry £35-£50:
Rejuvenate your hair with our treatment comprising long-lasting shine and fullness. We add volume and life back to your hair with our expert approach to cut and texture. You can also enhance your occasion look with our carefully picked hair colouring treatment.
2. Wash and Blow-dry £25-£35:
A simple wash and blow-dry is all about healthy hair and texture, with the right balance between style and shine. We just cleanse your hair of all impurities for a natural flow of shine. This service can be restyled to suit your occasion.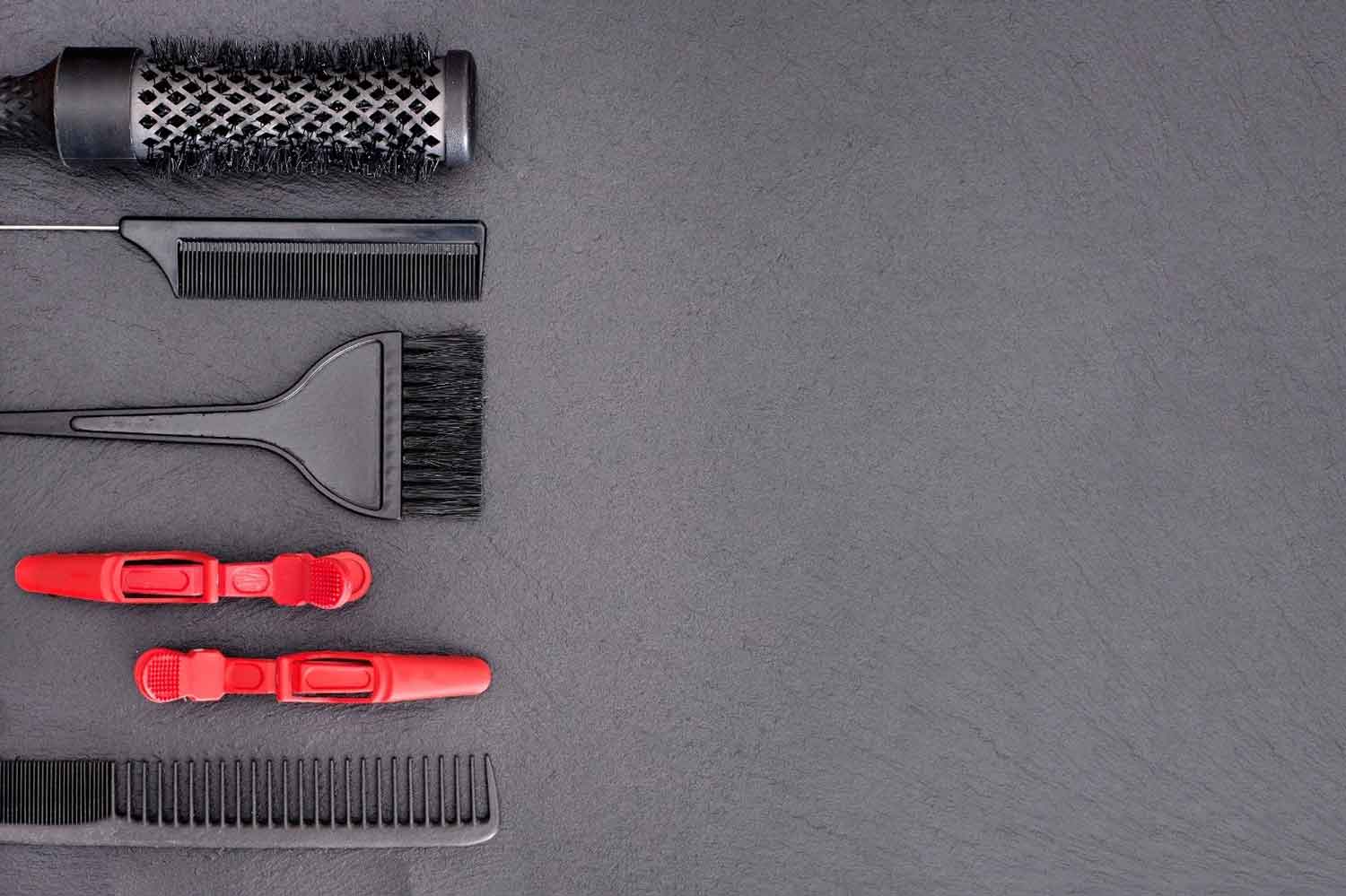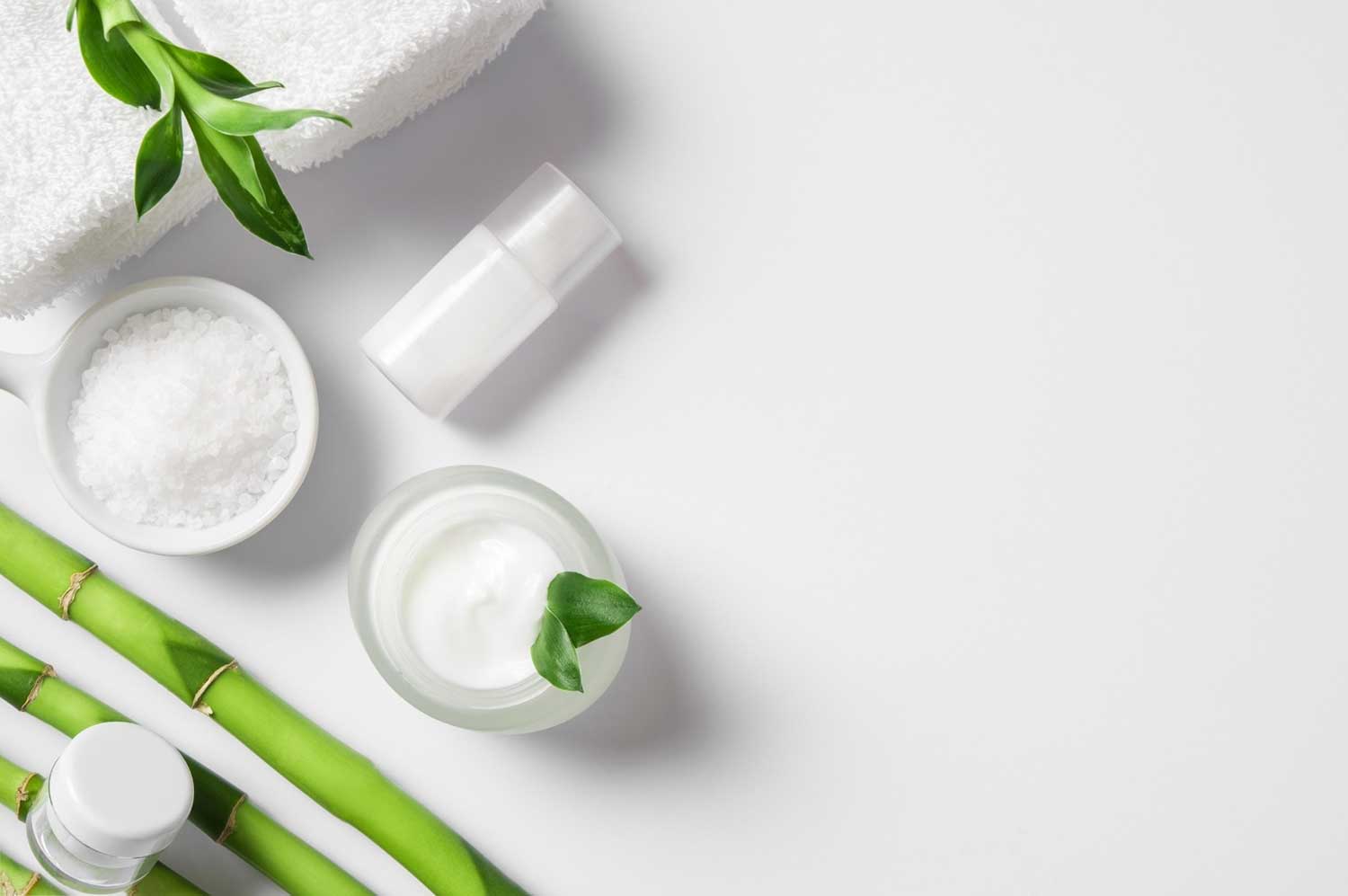 3. Gents Cut and Blow-dry £20-£30:
For every man wanting to achieve a fresh look, Barbers Hadleigh provide a service that is quick, easy, and incredibly affordable. We shape your hair and give you the final touch of style you desire at an affordable price without sacrificing on quality.
4. Curling/Waving £10-£20:
Are you looking for your new style signature? Your new Aveda hair will help revive and transform your hair and bring it to the spotlight. We use Aveda's professional up-to-date techniques to work with your hair making sure we deliver the results you desire.
5. Plaiting £10-£20:
Do you have a special occasion coming up and there is no other way you can express your individuality and personality? Well, it is going to be easy with a simple plaiting. To add a special touch to your hair, Aveda salon Ipswich, and our hairdressers will do the magic.
6. Hair up – on Consultation:
One of our expert hairdressers will help you design your hair look to suit any occasion and personality you may have. It is almost always possible to transform the style you already have, and it is just a matter of how you want to shape it. All hair types are welcome!
Professional Colour Services:
Semi Colour £40-£45:
Have a few favourite colours? Let your creative juices flow and choose a style appropriate for your daily life. In our salon, you can experience a full range of speciality and structural colours. Select from our multitude of options and go wild. That's the great thing when it comes to a freshly coloured style. Pick a colour and have confidence, knowing that it lasts no matter what the situation.
Permanent Colour £50-£60:
Interested in making a serious change? Choose something permanent, like new colours, instead of fleeting trends. Whether your life is monochromatic, or you have a bright, colourful style, our stylists can help you turn it into reality. After all, permanent colours are long-lasting. They make the same promise to everyone, and they come from a legacy of trust. A legacy in care.
Root Touch up £45:
For some who are looking for a boost of shade, we recommend a root touch up. This is a great way to enhance your style without committing to an entirely new idea. If your hair is more than a few inches of regrowth, ask us about this service.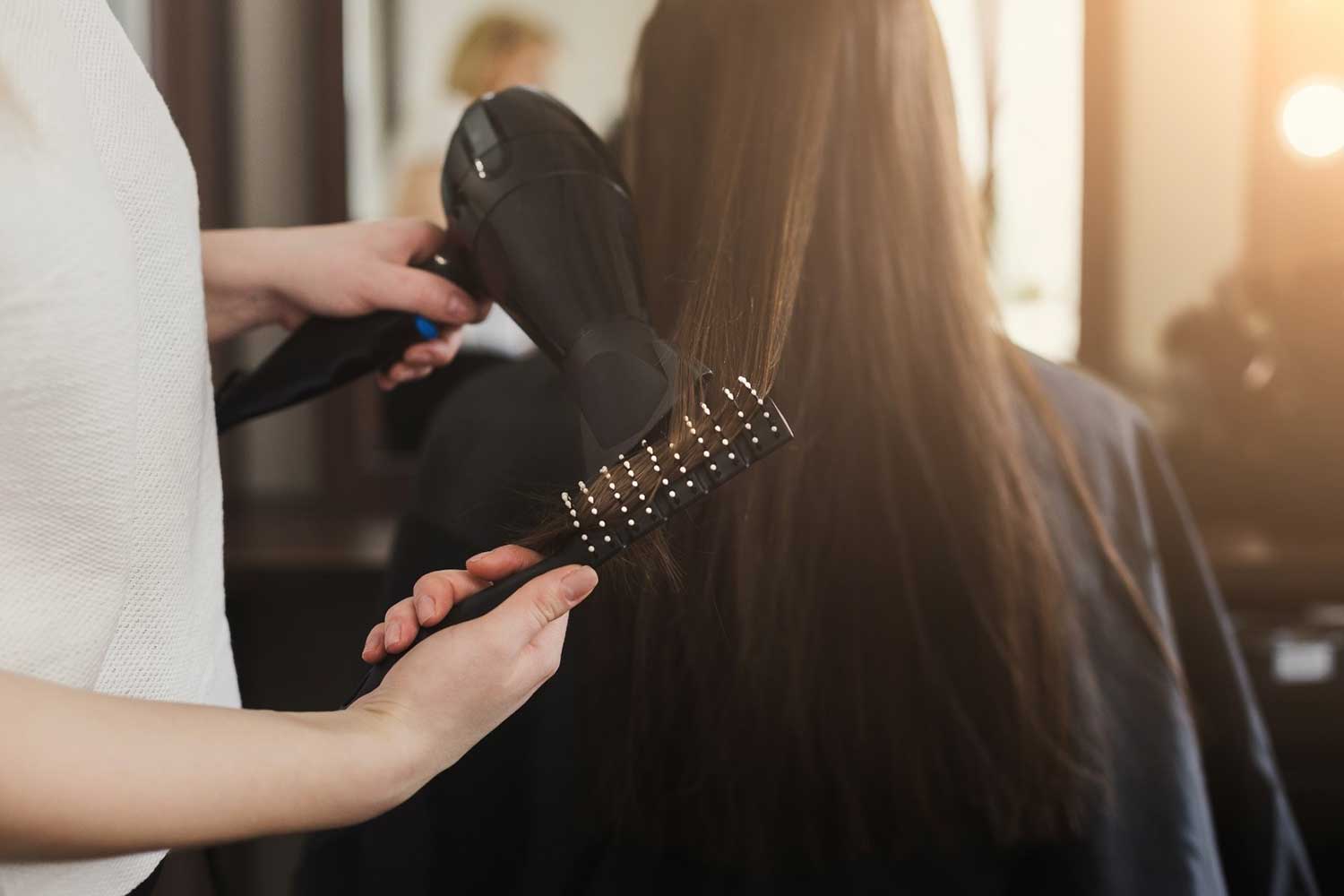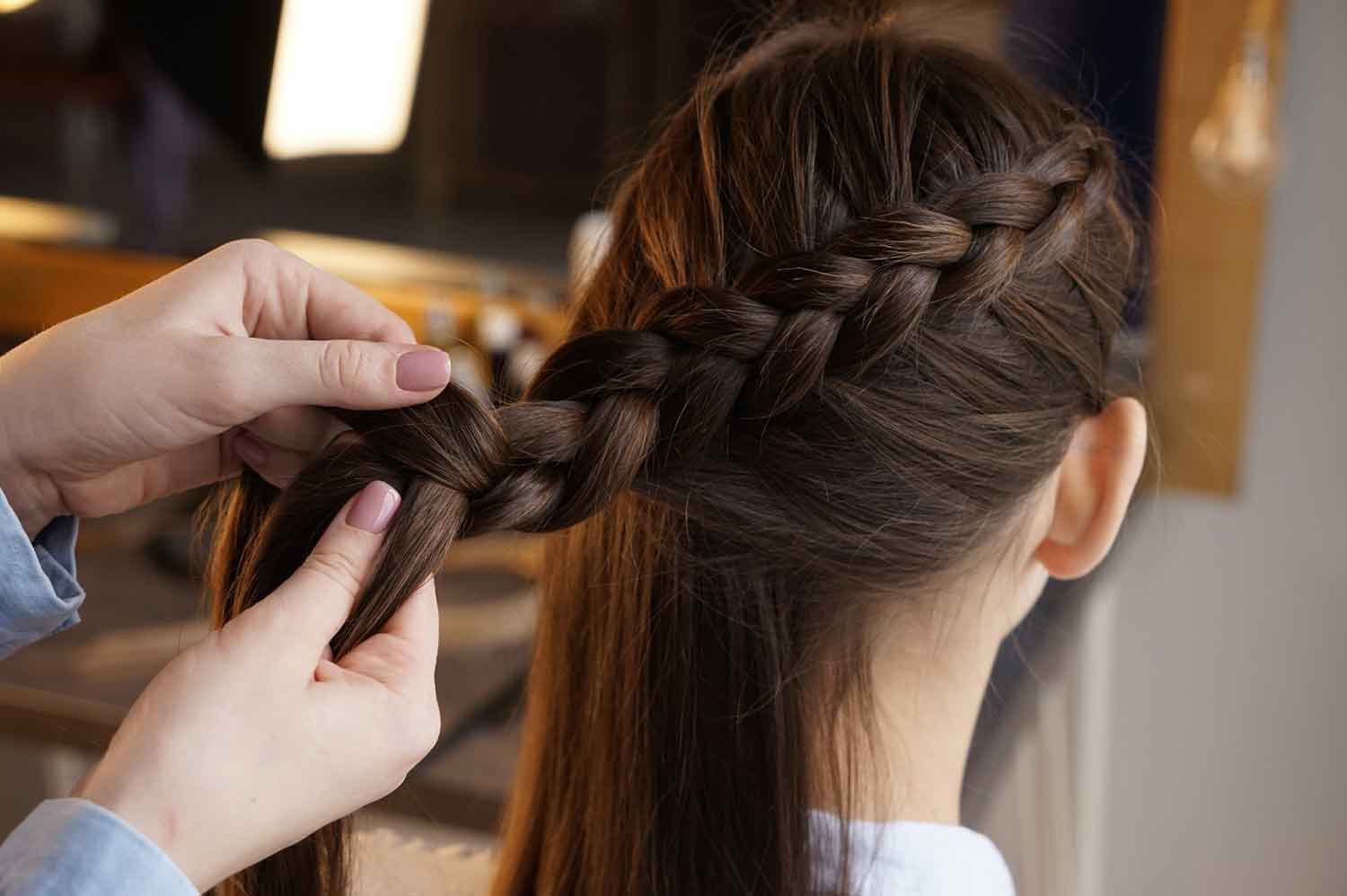 Colour Change/Correction – on Consultation:
There are many different hair colour correction techniques our professional stylists can use to get your desired colour. Only the best products in the world are used for all our colouring and toning. The recommended pricing is on a consultation basis.
Professional Highlights Services:
T-Section £40-£45:
If you love that high shine but don't want to commit to a full head of high-lights, ask about our T-section service. This is a great way to open up your face while adding natural-looking high-lights. The best part is the presence of a stylist to help you decide exactly how you want your style to look.
Half Head Highlights £65-£70:
If you want to go big or go home, ask for half-head high-lights. There's nothing better than a full head of natural-looking hair when it comes to creating an eye-catching look. The best part is the presence of a stylist. These high-lights are hand-placed, so you can control the intensity.
Full Head Highlights £75-£90:
When you want to go all out, this is the style for you. Our hairdressers will customise the look of your highlights for the perfect balance of style and natural hair colour. This look is great on all lengths and styles. You can even ask for a colour mix or colour blocks for a unique, contemporary look.
Balayage:
A French word for hand painting, this service is more advanced than highlights. Rather than creating a solid colour line, balayage blends hand-painted hair together. It's the best option if you have highly unique hair colour. We can apply this look to any length or hair type.
Additional Colour Between Foils £10-£20:
Worried about a colour tone that's just a little off? Your stylist may suggest adding additional colour between foils to get the perfect tone for your hair. This is a fantastic way to match tones, even if your hair is in a long-term colour service.
Toners £15-£20:
When your hair colour is a tad too brassy, we can make it more natural-looking with a toner. These tones are added to the roots of your hair to get to a natural, soft tone. This is a great way to give you the metallics or anything else you're looking for. What's great about the toner is that it can't lighten your hair past the level that it's already reached.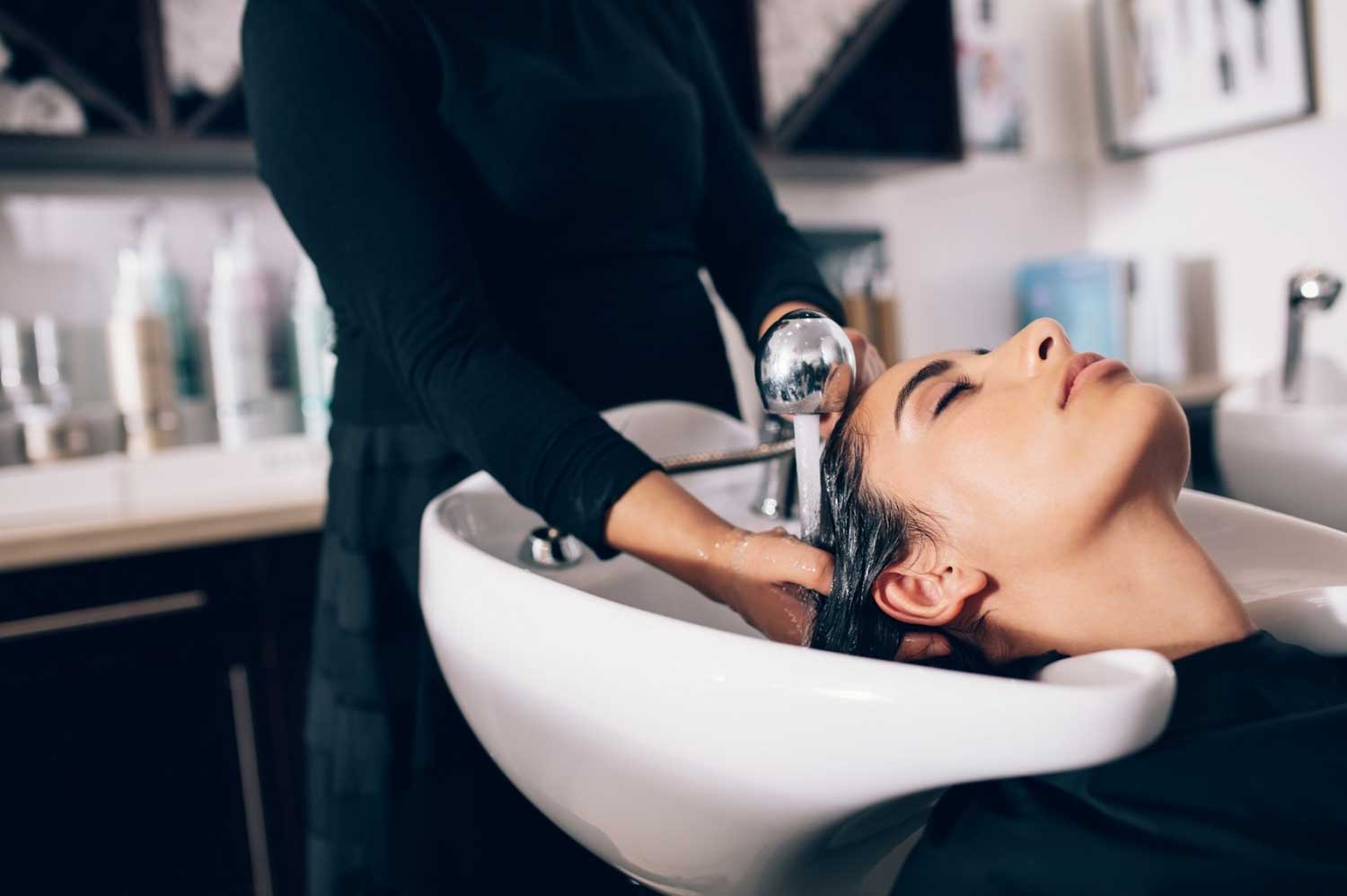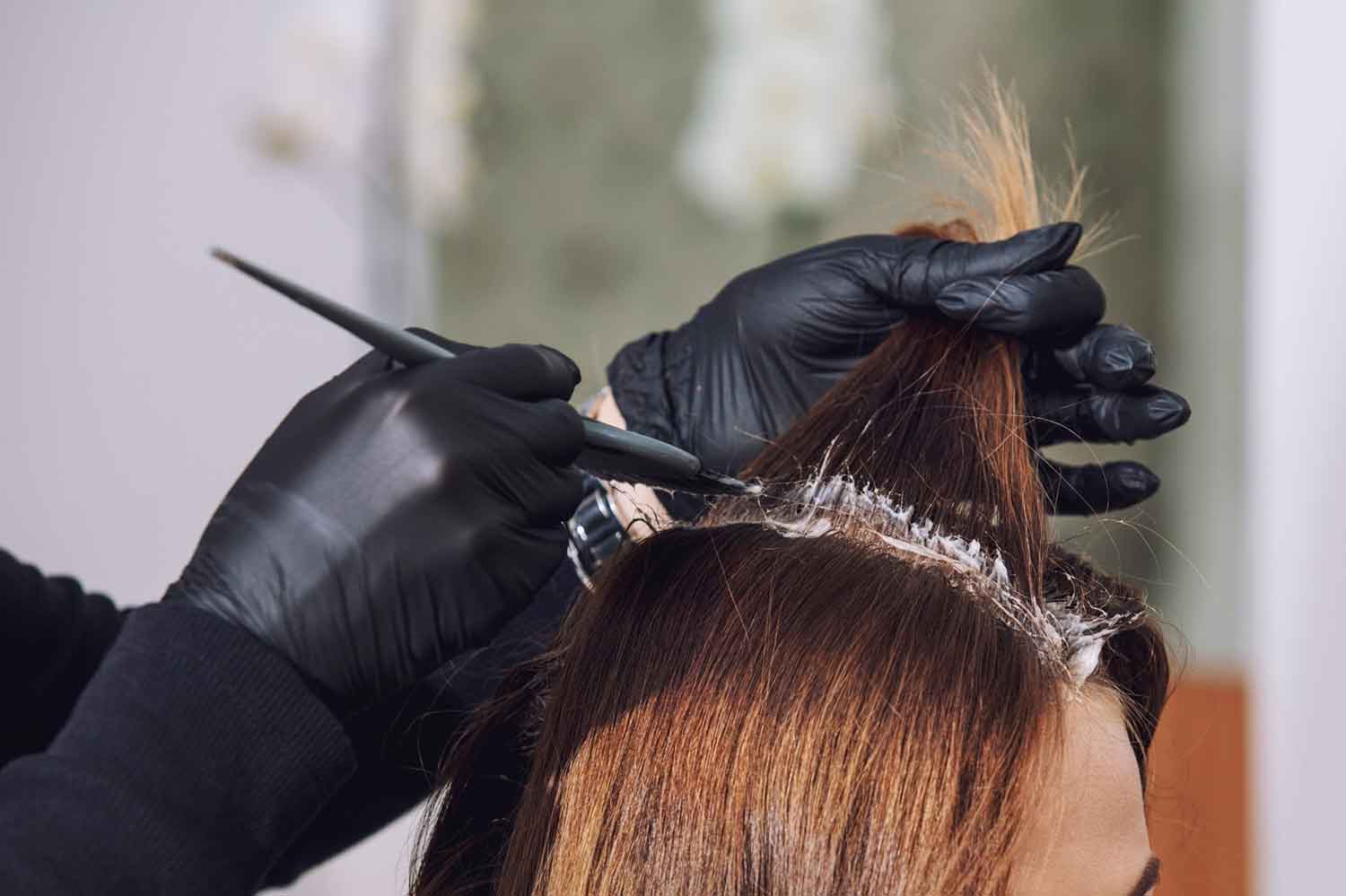 Aveda Botanical Therapy Hair Treatments:
Moisture Treatment £15:
This is a great service for anyone with dryness, damage, or frizz in their hair. It's also a good idea for all hair types or styles, so it's a great way to boost a healthy look without ruining your preferred style. A heat protectant is applied to lock in the moisture. Then, it's followed by a deep conditioning treatment to add a healthy level of shine and extra softness. Finally, a hair treatment oil is added to your hair to eliminate any frizz and to help strengthen your hair.
Repair Treatment £15:
If your hair gets damaged easily, ask for this service. The damage can be from heat styling or chemical services. The great thing about this treatment is that it doesn't get rid of your style. Instead, it builds a barrier against any further damage. Aveda products are used for all these services.
Scalp Balance Treatment £15:
You've probably noticed your scalp becoming more itchy or dry as you age. This service is great for any level of scalp sensitivity you may have. If you have any irritation, ask for this treatment.
Contact Us Today:
Our professional team would love to talk to you about your hair goals! Call us for an appointment today. We look forward to seeing you at Aveda salon Ipswich.
Other Areas We Cover:
Tape Hair Extensions Essex
Aveda Salon Essex
Aveda Salon Colchester 
Hairdressers Hadleigh
Hadleigh Barbers
Thinning Hair Specialists