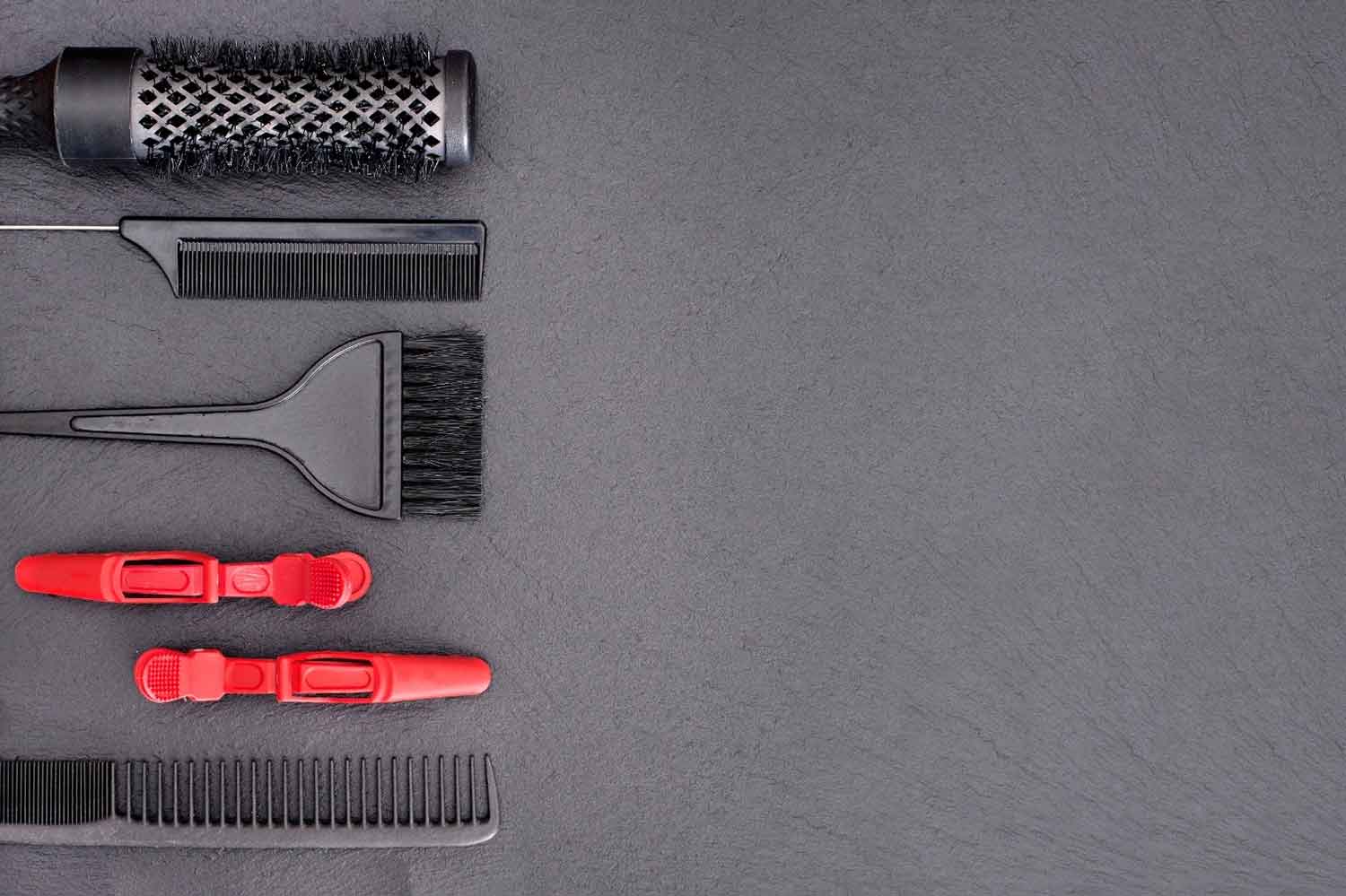 Hair is a dominant element in your overall appearance, and it's also extremely versatile. Hair can be styled and accessorised in various ways, allowing you to show off your personality in a way that complements your profession, lifestyle and even fashion sense. However, every aspect of hairstyling requires a certain amount of experience and skill, especially when it comes to colouring and cutting hair. Double Take Salon has the experience and expertise to make your hair styling dreams come true.
Who We Are? – Aveda Salon Essex
A top-notch salon is more than just a place to get your hair done. It's a spa without the spa prices, a barbershop without the barber shop's sting. A good salon experience can offer relaxing treatments, quality customer service, and peace of mind. It can restore your faith in a service that is often associated with pretensions and a hefty price tag.
Beauty, creativity, and class – these qualities shine through in all of our services. Working with a multitude of unique stylists, Our Salon has the widest range of services in the area. Our staff is knowledgeable, friendly, and skilled at their craft. Regardless of your look, style or budget, our salon can serve your every need while keeping these qualities at our heart.
Whether you want a manicure, pedicure, hairstyling or a full out fashion makeover, it is never easy finding a Salon where can you get pampered the way you want.
So, if you would like to revamp your hair and get a dose of luxury then you are in the right place because at our Salon, we promise to provide you with everything you ever wanted from a superior salon experience.
Our Professional Services:
Aveda Salon Essex – an embodiment of style and glamour. Step into our salon for hair styling and professional services that focus on the health and beauty of your hair. Our professionals will diagnose the cause of your hair problem and suggest the solutions to make it optimum. From setting the right hair for your face to making you glamorous, Double Take is the place for you.
Specialised Hair Services
Mens Wash Cut & Finish £18:
Going the extra mile to give you a one-of-a-kind experience here we offer customised wash cuts and finishes. Placing your hair in good hands, we build an intricate and detailed plan in order to help you achieve the look you want for the special day of your life. Our expert artisans will strive to make you look glamorous by using the trendiest hairstyle and hair colour while maintaining its health and beauty. Utilising the latest innovations in haircare – Aveda's botanical repair range – we know you're guaranteed to love our wash, cut & finish service. From hydration to overall conditioning of your hair, our staff at Aveda Salon Essex uses only 100% pure products to give your hair the care it deserves.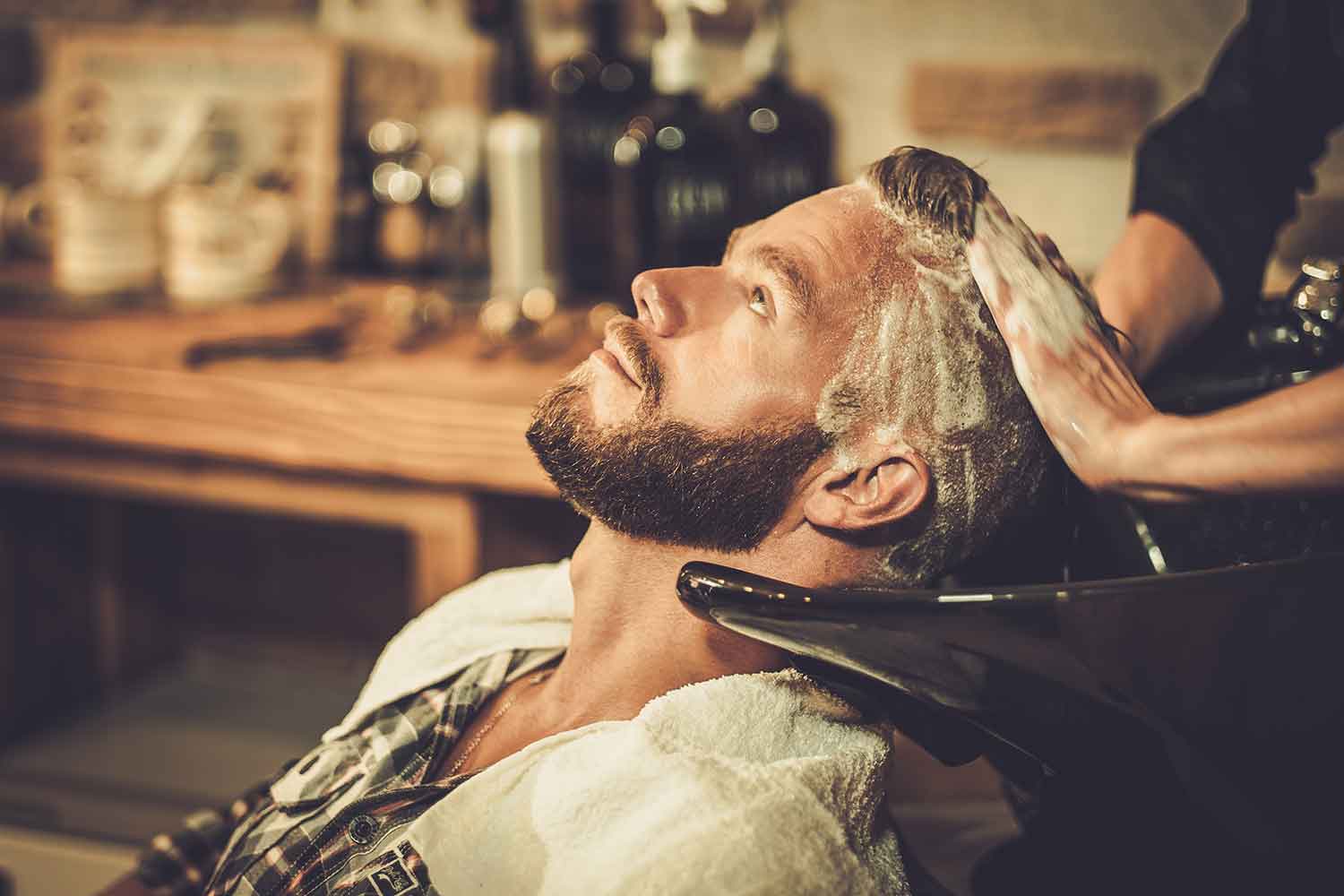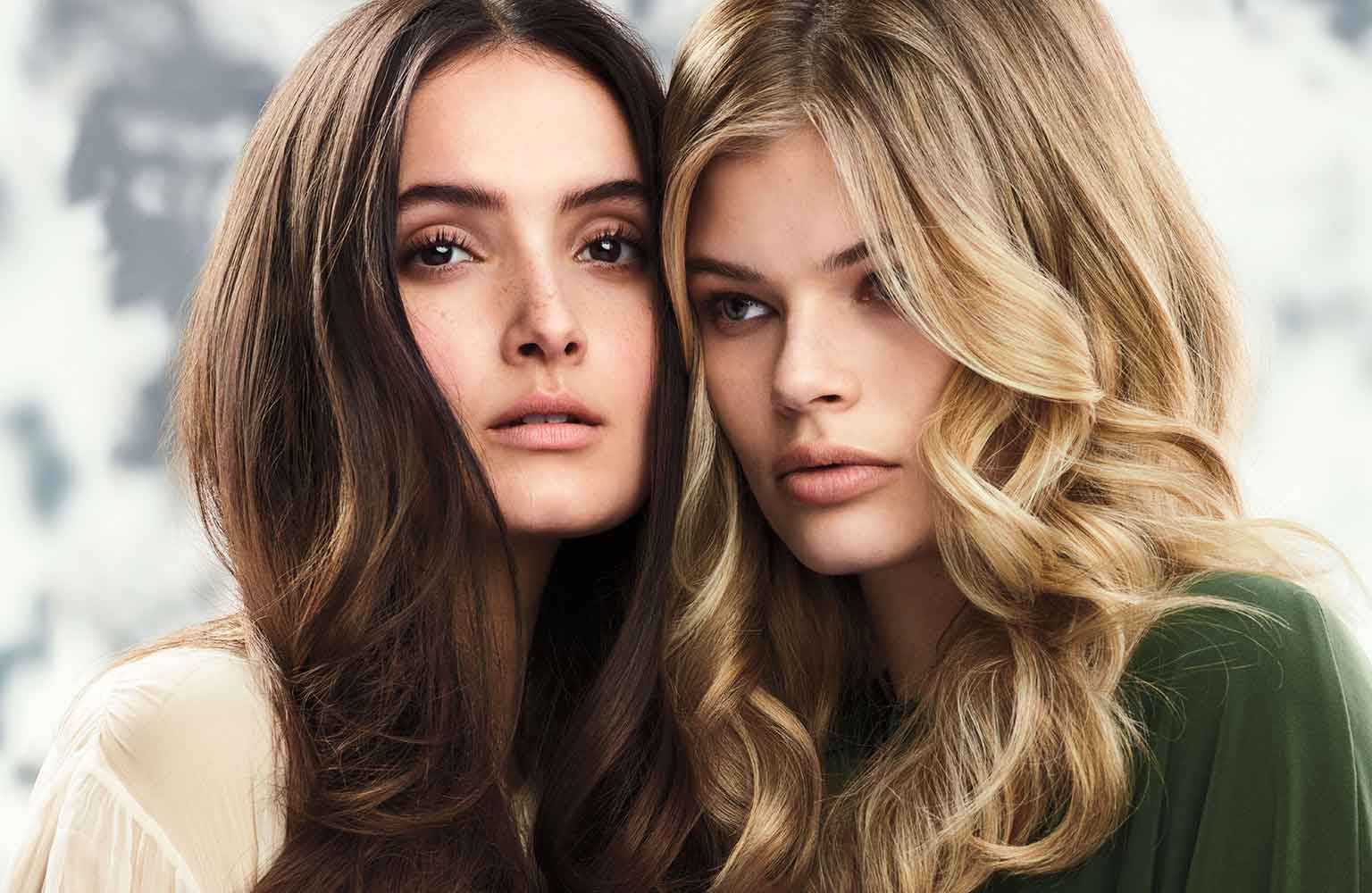 Mens Wash, Restyle and Finish £25:
For a quick fix, wash, restyle, and finishes are another way for you to express your glamorous style. It is extremely important to maintain your hair health. Our professional hairstylists will perform a thorough consultation to understand your hair, the texture and the desired style. We will then use an appropriate haircut and style and proceed to add your choice of colour or a twist and some finishing volume. We also use 100% natural hair treatments in conjunction with the safest chemicals to give your hair the proper care that it needs.
Mens Senior Wash, Cut and Finish £15 -£30:
Caring for your hair at an older age is essential. It is equally important to nourish your roots. Bringing you the latest techniques in hair colouring and hair care products from Aveda, our salon team is highly qualified to help you choose the right colour to enhance your skin tone. From strong and voluminous curls to soft and silky waves, we have the ideal style for you even when your hair is naturally thin. Get the stunning look you dream of with just a few clicks of the button. Everything is simple and easy! Our Aveda Salon Essex team helps you attain a fresh hairstyle along with keeping it healthy and strong.
Mens Clipper Cut From £15:
We also cater to very busy executives, who usually do not have much time for their maintenance and grooming. Clipper cuts are the appropriate option for those who seek a quick-fix solution to their hair problems. Our award-winning stylists specialise in making your hair look amazing while retaining its bounce, body and volume. They are experts in rejuvenating your hair to make it look soft and smooth.
Whatever be your hair type, we make sure to work with your existing hair texture to hold back the hair loss and keep your hair strong and voluminous. We use Aveda hair products that contain certified natural ingredients and botanical extracts. Our natural organic products will soothe your skin while giving you a head-turning look.
Beard Trim From £7:
Hair is not the only aspect that requires special care. The well-maintained beard is also a part of the whole grooming process. Our Hadleigh Barbers team is highly experienced in keeping your beard trimmed and groomed. Our experts tailor the beard according to your facial features for perfect shape, texture and balance. You don't have to go anywhere else for the best facial trimming.
Children's Cuts £10 – £30:
We believe that nothing can rival the love for your little angels. Throughout the years as a leading salon, we have consistently dedicated a special section of our salon to styling and grooming your little ones. Our toddler's hairstyling focuses on keeping her/his hair in good condition and keeping the hairstyle ideal for your child. Our hairstylists are particularly selected from a diverse background of training to ensure that your child gets the right cut for her style, personality and lifestyle. We provide you with a calming experience and a great feeling of oneness while your child gets a customised haircut.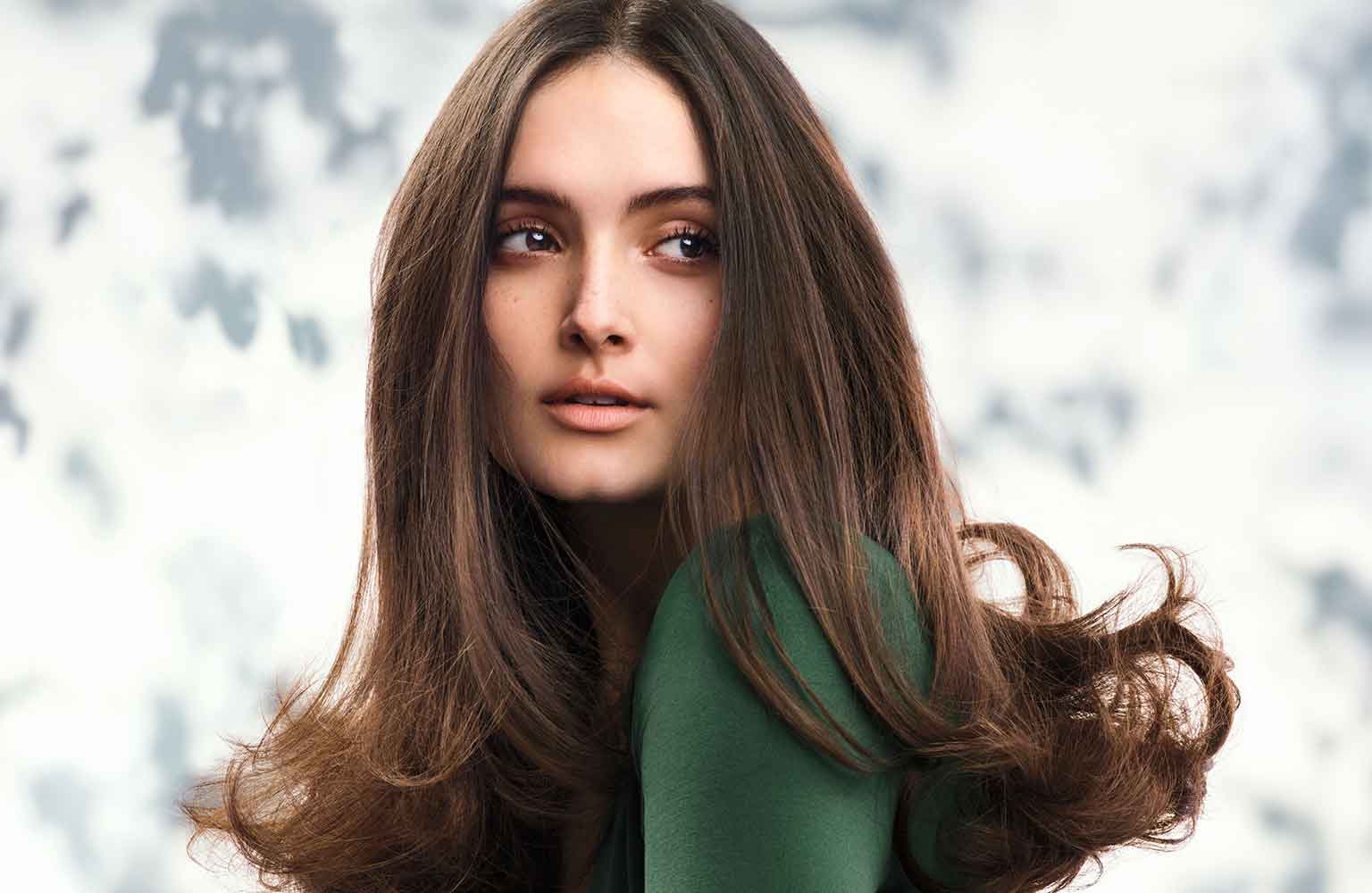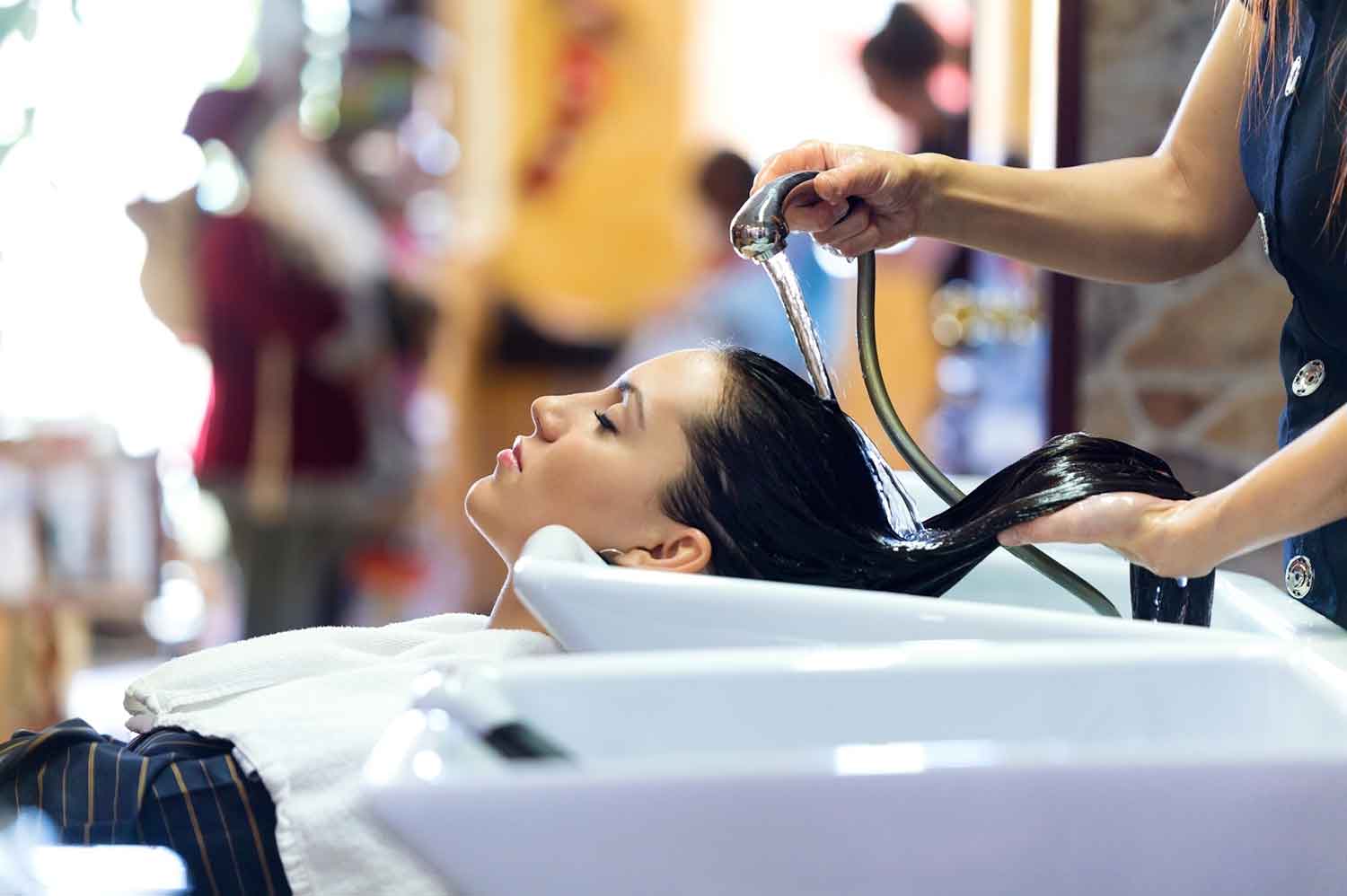 Specialised Hair Services
Women's Wash, Cut and Blow-dry (£35-£50):
Our expert stylists have years of experience in hair styling of all kind. We use the latest techniques and tools and use best quality products and hair treatment products. Our team takes pride in giving you the latest trends in hairstyling and look for your perfect blowout.
Wash and Blow-dry £25-£35:
A Wash and Blow-dry is the perfect solution for women looking for a no fuss hairstyle. Enjoy a quick wash and an instant hair refresh for a great price at your local salon. From the very popular Long Bob to the ultra Short Pixie Cut, these are the latest hair trends for when you just need a change.
Curling/Waving £10-£20:
Enjoy a sparkling straight or wavy look with this service in your local salon! Smooth, flowing curls that make you look beautiful without the humidity, heat and long drying time. Your hair will look fabulous – just like those on the pages of the most popular fashion magazines.
Plaiting £10-£20:
Perfect for the summer, a plait can be quite different and cool depending on how it is styled. Sometimes, it's best to go for a fishtail plait, sometimes for two long plaits styled neatly on both sides of the face. This service is perfect for beach holidays – you don't have to worry about your hair getting too hot and getting tangled in the back.
Hair up – on Consultation:
This is the ultimate way to turn your hair into a head-turning statement piece. Our Hair Re-Style Bar at Aveda Salon Essex is the perfect place to come to experiment! Whether you want to go for the simple 'messy bun' or add in a whole lot of volume, your stylist will be able to help.
Tailored Colour Services
Semi Colour £40-£45:
Feeling creative? A Semi Colour service is perfect for learning the basics of colouring your hair! We will mix the colour of your choice with your natural hair colour to suit the texture and condition of your hair. It's a great way to add some character to your hairstyle without going too drastic.
Permanent Colour £50-£60:
The permanent colour is a great way to bring colour to your hair. It gives you a more significant colour change and can last between 4-6 weeks before needing to be touched up (depending on the products used and frequency of your shampooing). The perfect colour is heavier at the roots to give a strong contrast to your natural colour. We will apply the colour formula to the hair strand by strand, coating the hair in tiny amounts of the chosen colour.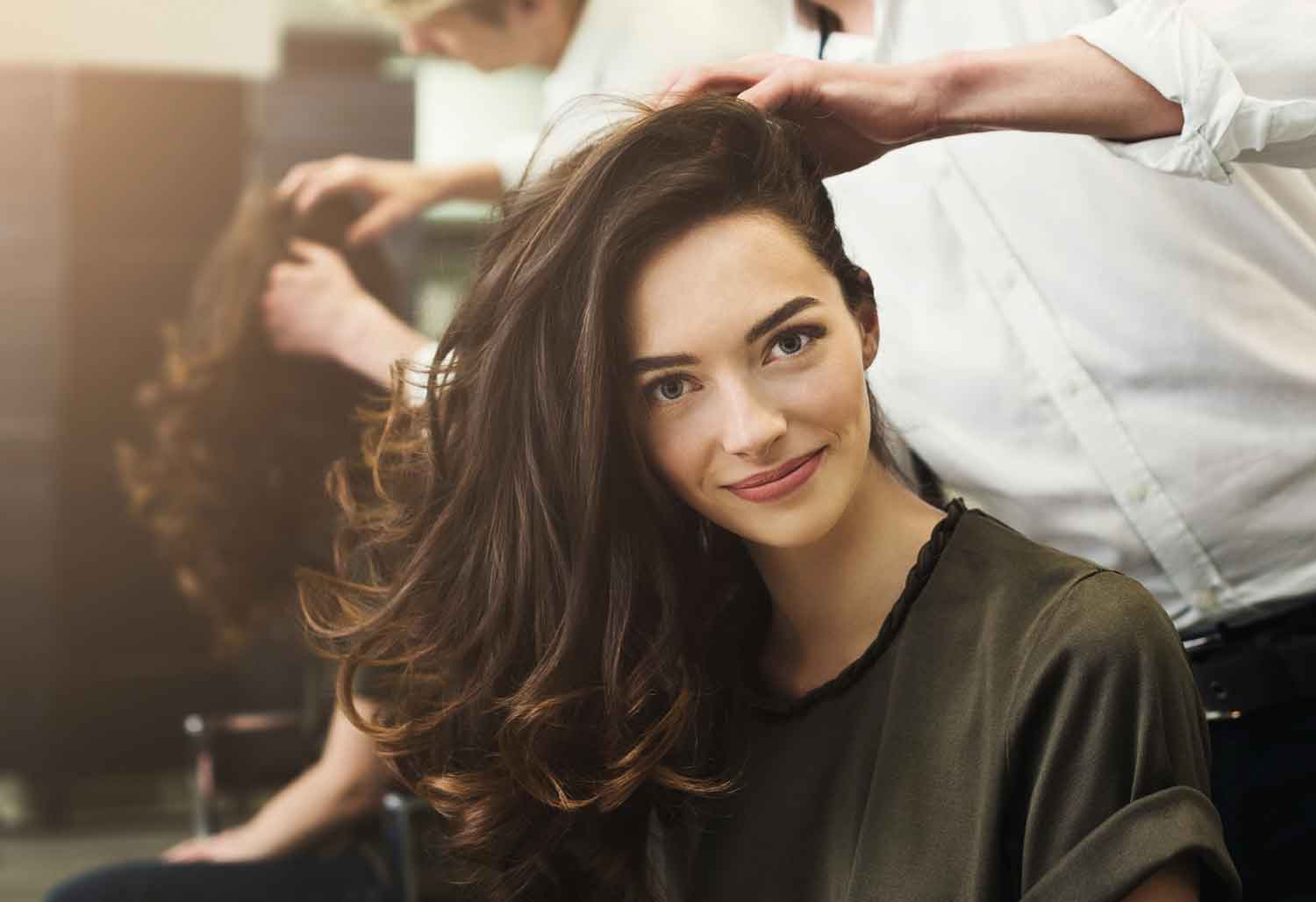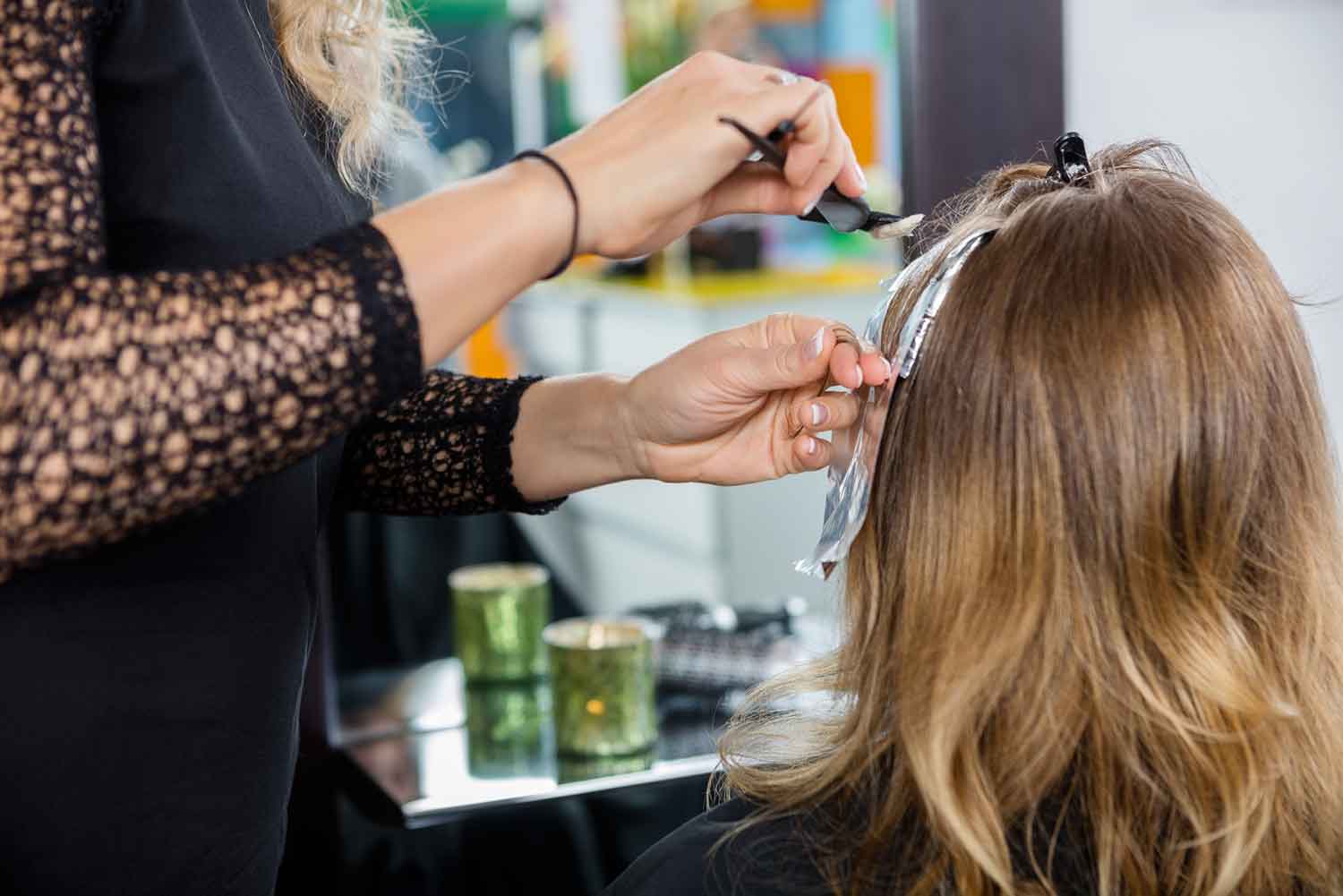 Root Touch up £45:
Root Touch-Ups are perfect for covering greys and look natural and fresh. We can match your hair colour exactly to your roots with 100% grey coverage. It's a perfect solution to keep your hair looking good and feel good about your natural shade.
Colour Change/Correction – on Consultation:
Sometimes you might need a change in your colouring. We have a team of professional colourists that deal with any impurities from the hair and can work from anything from a lighter colour to a much darker tone without any worry. We work with a colour chart to ensure that the colour looks perfect.
Why Choose Us:
When it comes to looking after your hair, look no further. At Double Take Salon, we use only the finest products from Aveda to give your hair the care it needs after every wash. There is no better way to experience a pampering session than with the professional Aveda Salon Essex services.
We strive to give you contemporary styling techniques, as we believe that there are no right and wrong when it comes to making the right choice for you. Our stylists will guide you in the way you can manage your hair in a better way. From cutting your hair to styling it, we have incorporated the latest advancements in our services to give you the best experience every time you visit us. Taking into consideration your budget and need, we bring you the most unique and customised experience.
Finding a good salon is hard, but finding the right salon is a whole different ball game. At Double Take – Aveda Salon Essex, we ensure your safety and comfort while providing you with quality hair treatments. We understand that everyone has a dream hairstyle in mind, and we fulfil it in no time! Stay beautiful. Stay you!
Other Areas We Cover:
Tape Hair Extensions Essex
Aveda Salon Ipswich
Aveda Salon Colchester 
Hairdressers Hadleigh
Hadleigh Barbers
Thinning Hair Specialists