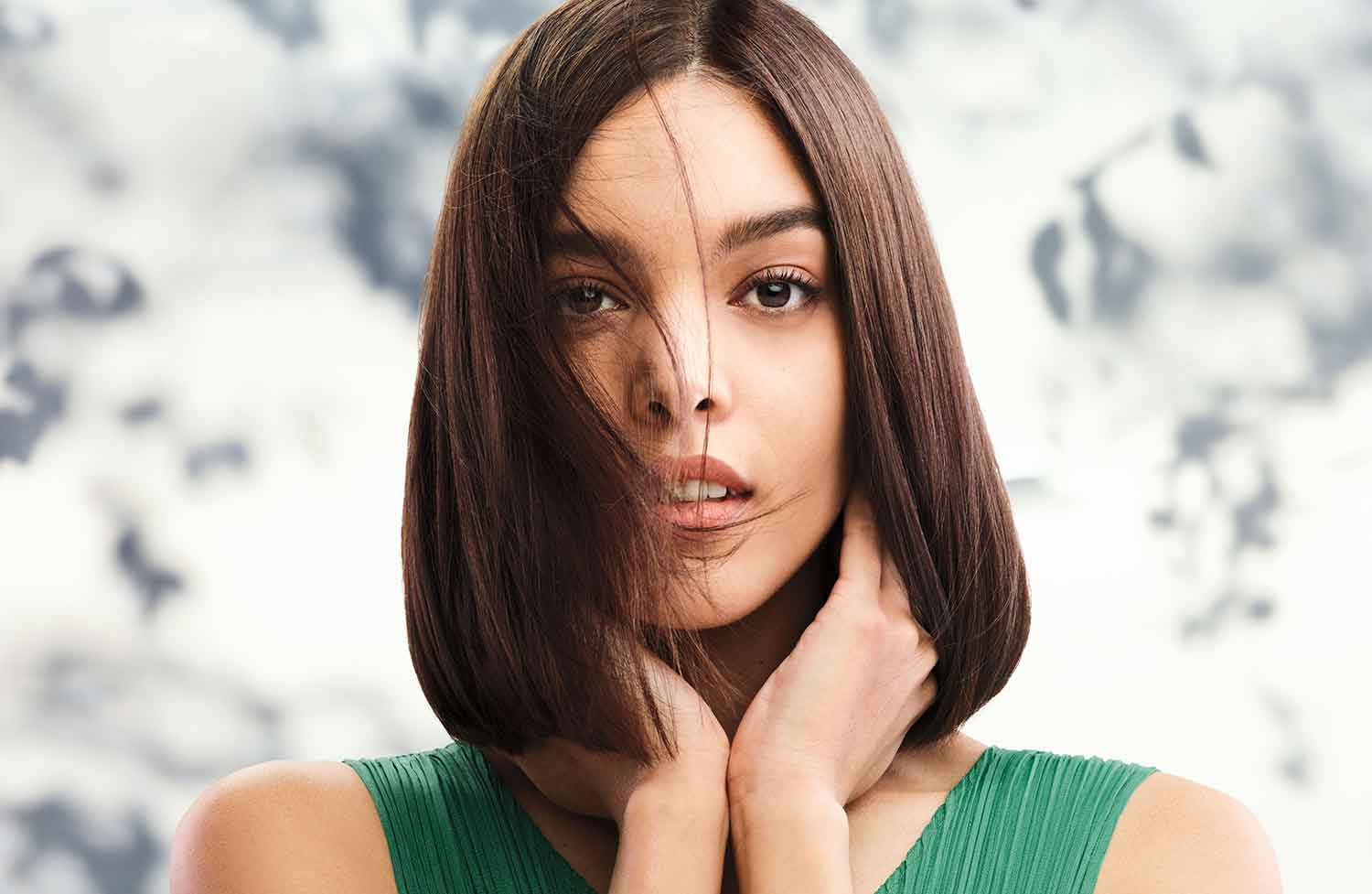 Let's be honest; appearances matter. When you look good, you feel good. When you feel good, you do well. Yet, a lot of us, don't pay full attention to our physical appearance. It doesn't mean we don't want to look good. It just means we don't know what to do or where to go to achieve that.
The primary reason for this uncertainty is because there are just so many options for improving your physical appearance. It's confusing and overwhelming, and like anything else, we need to prioritize how we spend our time and money as efficiently as possible.
If you're in a similar predicament, a great hairdresser can go a long way in achieving the physical appearance you're striving for.
A great hairdresser is every woman's dream come true. Not only do you want your hair to look good, but you also want it to stay healthy. That said, what does a great hairdresser look like? A professional! One who carries out hair treatments, maintenance, and styling procedures professionally and as the cherry on top, a hairdresser with a sense of style and sophistication!
Who Are We?
Think about the woman you see in the mirror. Imagine the best haircut you've ever had. Good hair is everything you want it to be: hanging, bouncing, shiny, silky and with volume. Hairdressers Hadleigh know what it takes to achieve this, to give your hair the kind of haircut that makes you look and feel your very best. We use the most advanced and proven product: the Aveda Botanical Therapy Hair Treatments, which hydrate, heal and soothe your hair to bring the best out in it every time. It will always feel soft with a healthy shine and stay beautifully conditioned.
Double Take Salon has remained the preferred choice for men and women who value great looks. Whether to achieve a sophisticated look or relaxed style, Hairdressers Hadleigh is committed to ensuring that customers are always satisfied and look their stylish best.
What Services do We Offer?
As a high-end salon, we offer a variety of services. Moreover, all our hairdressers are qualified professionals who give you chic, trendy hairstyles as well as keep your hair strong and healthy. Below is a list of services that we offer: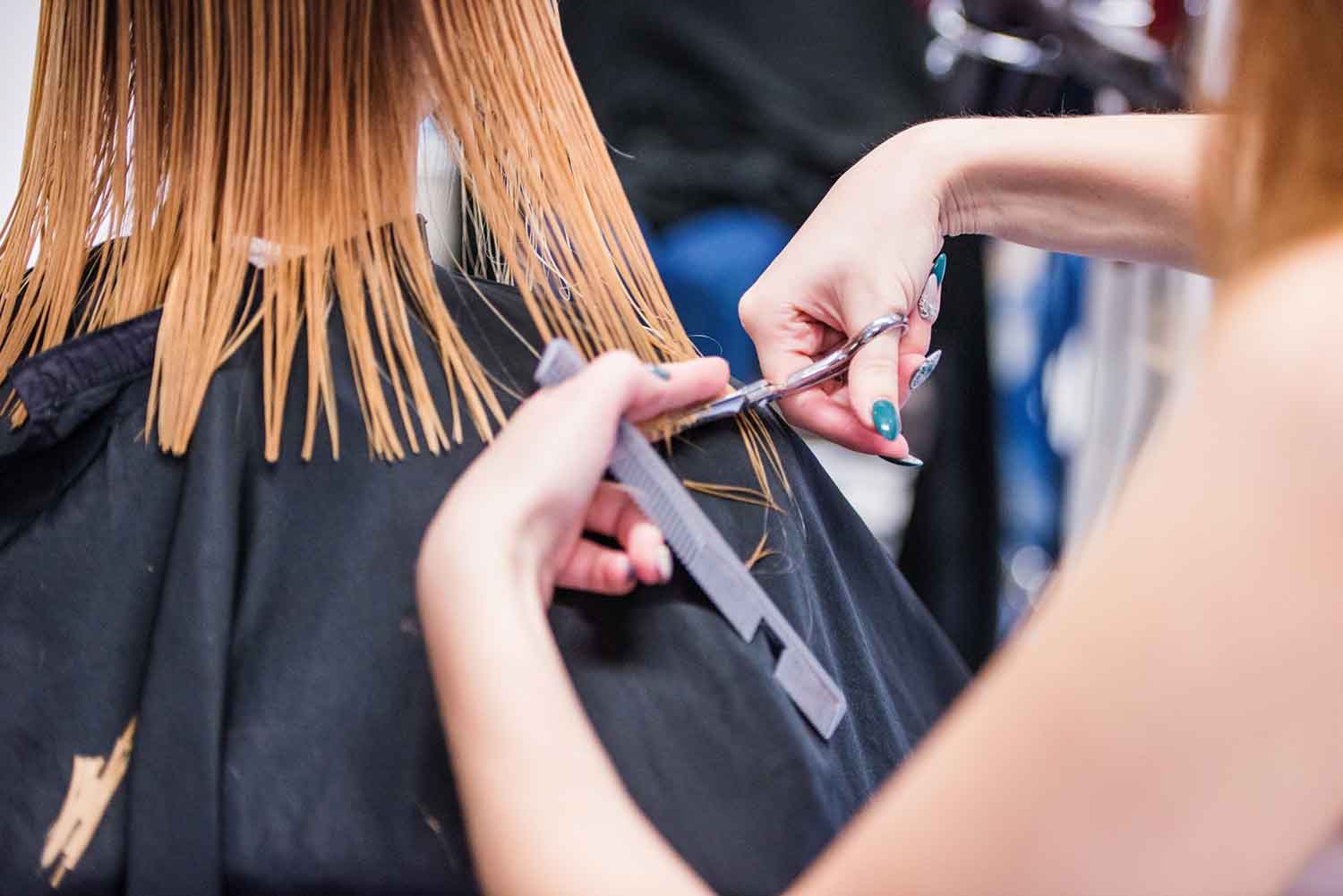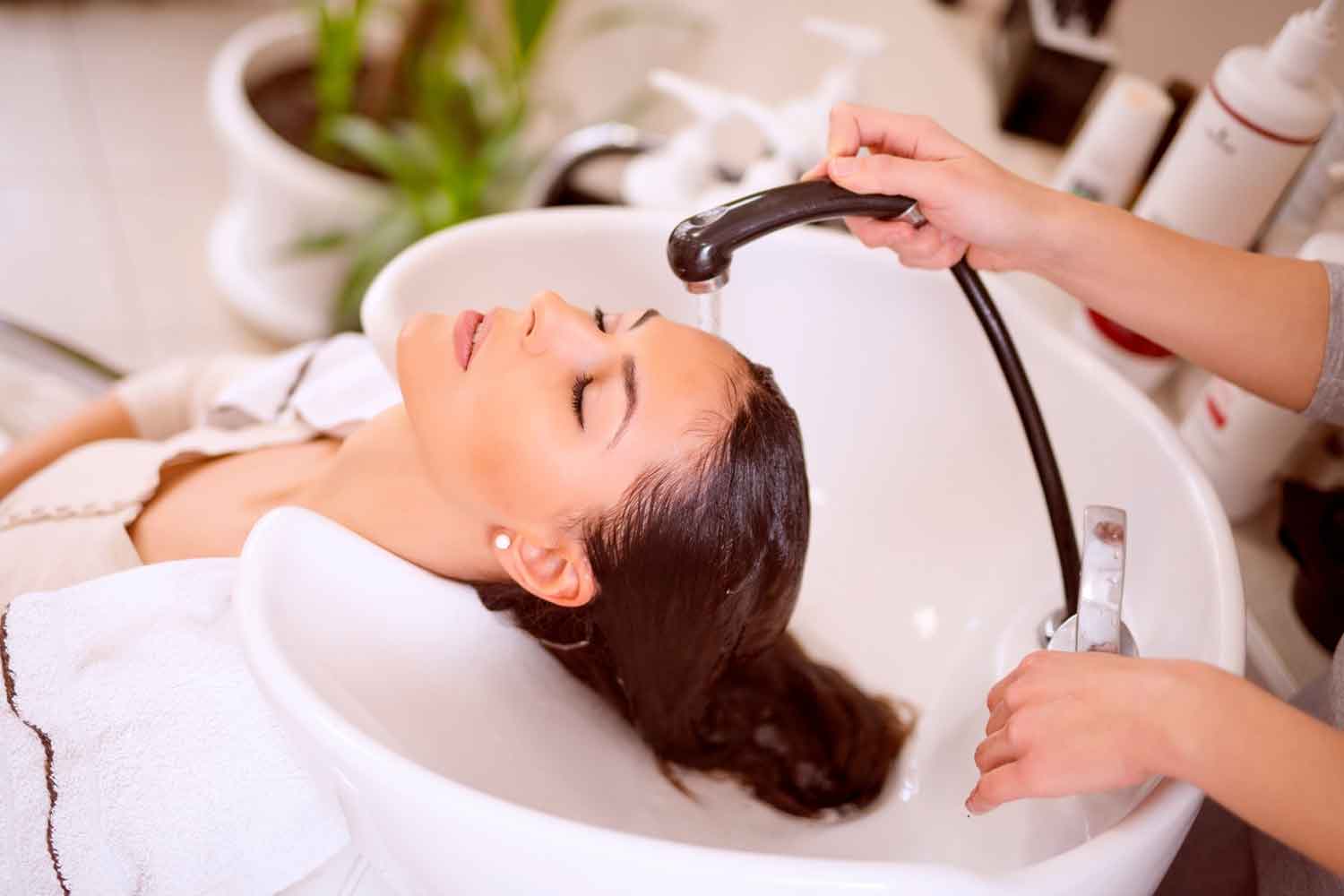 Wash Cut & Style services
Are you looking for a new look?  Or are you looking to maintain your current style? Whichever the case, we are your go-to salon for all your hair needs. We have the most iconic haircut services in Hadleigh.  Not only will our haircuts refresh you, but your confidence will also be boosted.
With a gentle but thorough hair wash, you are guaranteed the highest level of hygiene for your hair. We also offer free consultation services in cases where you do not know which hair cut suits your face. Our job is to make sure that your hair cut leaves you looking stylish and sophisticated. Call us today to get a quick trim or a full cut and style customized to your needs.
Curling/ Waiving Services
Some people have hair that has natural waves and curls. Unfortunately, not everyone enjoys this privilege.  Luckily, you can still have your hair looking curly and wavy with just a few ironing tricks. At an affordable price, our team will create long-lasting and neat curls and waves on your hair.
Curling and waving hair correctly calls for skills that come with training and experience. Most of the time, heat needs to be applied. That said, you will need a professional who understands the right amount of heat to apply to hair without compromising its strength and health. What's more, our staff will also employ the best equipment for your hair.
Plaiting Services
If you are looking for a long-lasting hairstyle, plaiting might be the way to go. We offer all kinds of plait designs, including crotchets, braiding, and many more. Our hairstylists are skilled and experienced to pull through a wide variety of hairstyles. Moreover, we will offer you amazing plaiting ideas when you do not know what to choose.
Colour Services
We offer two types of colour services which include the following:
Permanent Colour
If you have made up your mind to permanently change your hair colour, we have your back. We will make sure that you get your desired look in a very short time. Also, our stylists can help you choose the hair colour that suits your skin tone.
Root Touch Up
Your coloured hair grows, the roots will always have your original hair colour.  This may make you look weird with multiple colours on your head. However, this is no cause for alarm. With an occasional root touch up, you can maintain the hair colour of your choice.
Highlights
Possibly, the best way to sparkle up your hair is to get highlights. Getting highlights is easy compared to many other complicated colouring techniques.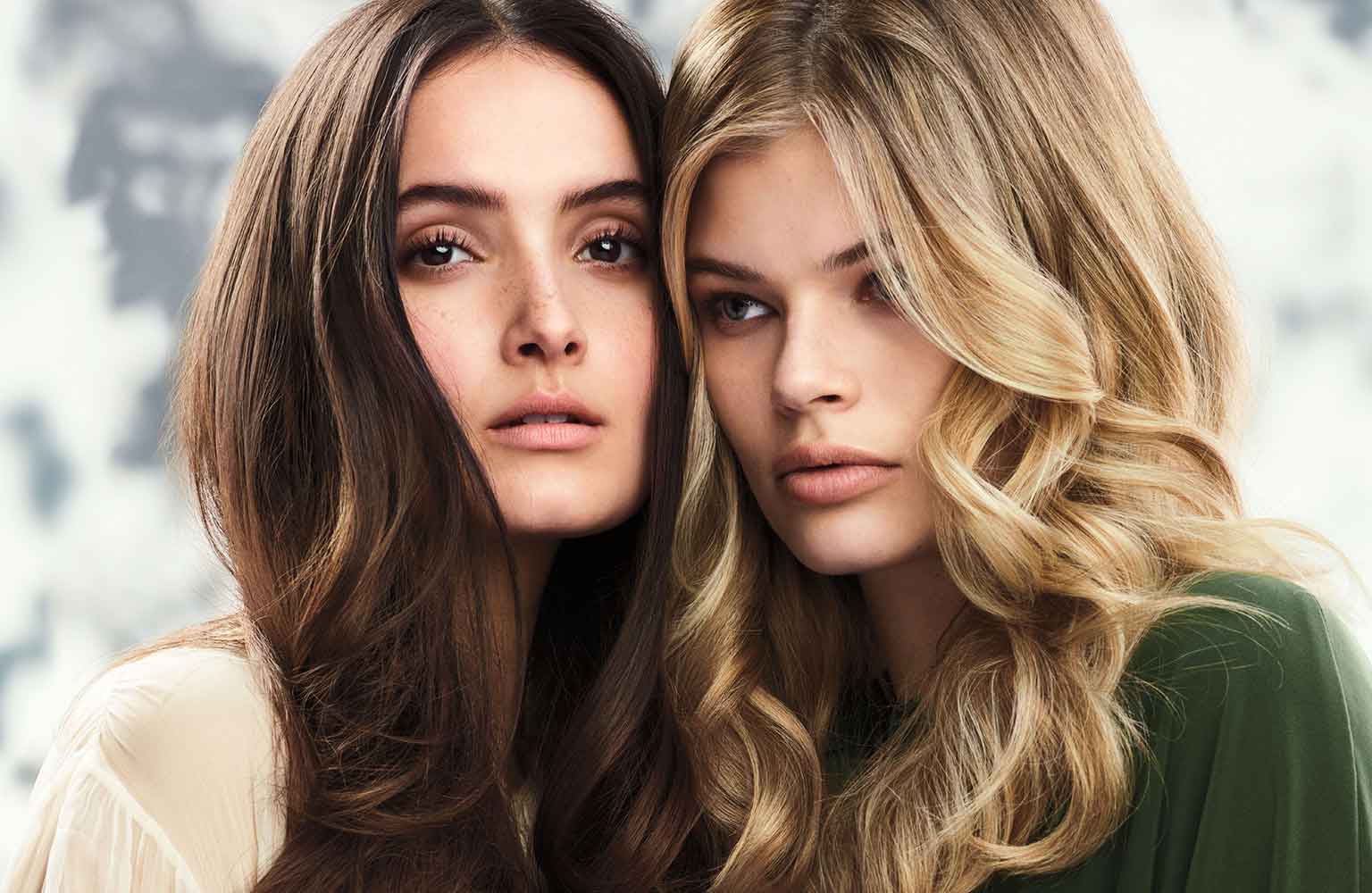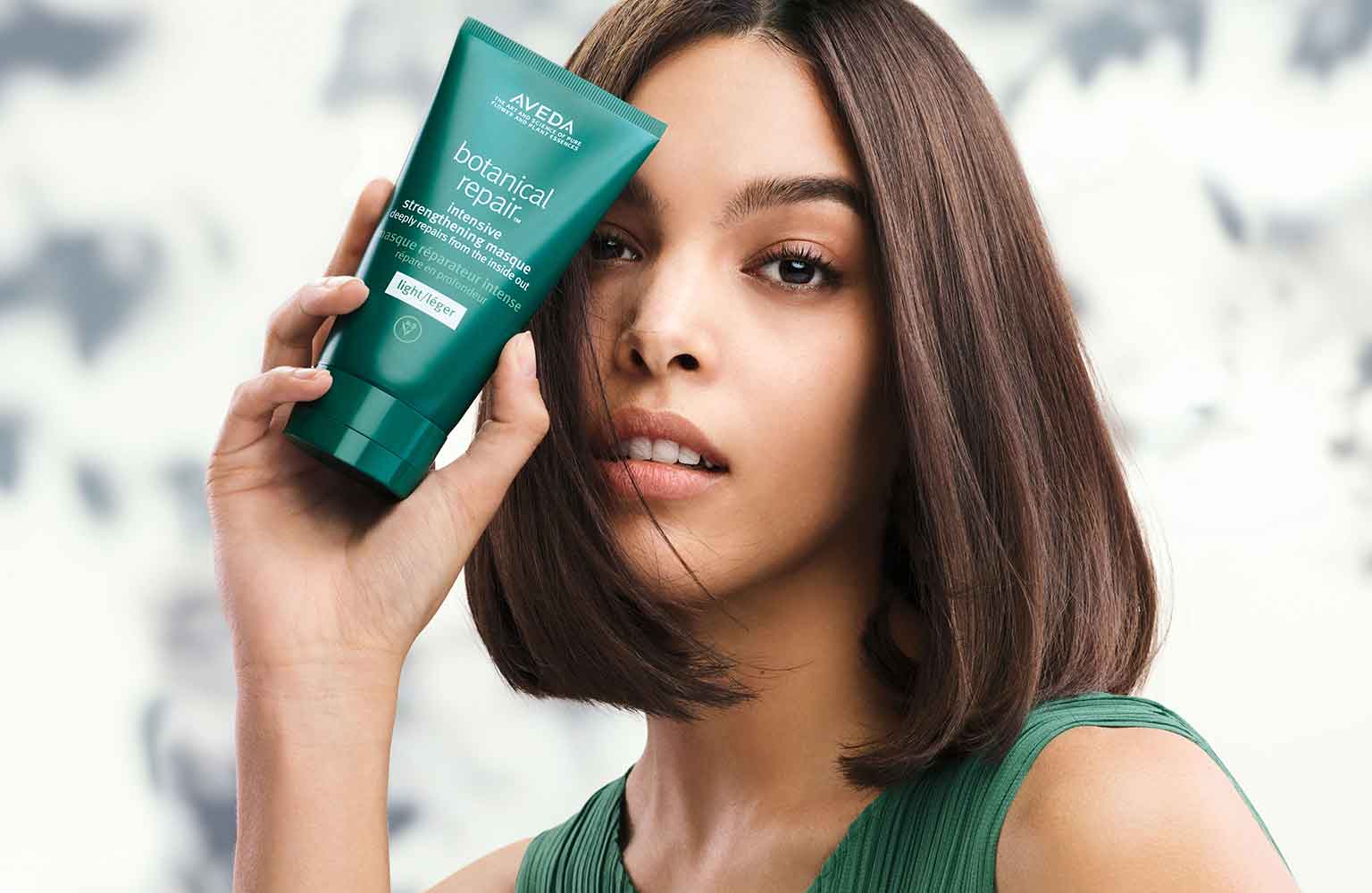 Highlights can also be seen from a distance thanks to the contrast it provides with the base head colour. At Hairdressers Hadleigh, we are expert at creating highlights that are subtle yet elegant in appearance.
T-Section:
It's also known as threading. It is a dual process. A braided hairstyle starts off with the creation of an outer frame, which is then followed by interlocking the braids. This helps create a thick base for the three braids to sit upon.
Half Head:
A half head braid is done on loose or tied hair. If your hair is tied, your stylist will first remove the elastic bands and comb your hair thoroughly. The stylist will then divide your hair into two sections, either vertically or diagonally, whichever style you prefer. You can decide the number of plaits use or your stylist can suggest one.
Full Head:
The full head braid is very similar to the half head, but the difference is that a full head braid is done when your hair is loose. It can either be pulled away from the head or kept in a half up/ half down hairstyle. This style is great if you have long hair as it allows you to access the back and sides without disturbing your plaits.
Hair Extensions
A good hairdresser is one who understands what you want and how to deliver. We do more than just make your hair long; we make it beautiful.
This requires years of experience and precise technical skills. What's more, a good hairdresser has to be able to determine your hair type and select the extensions that match it perfectly for a seamless result. We have a wide range of hair extensions to make your hair look luxurious.
Specialized Aveda Botanical Therapy Hair Treatments:
Bringing you the ultimate transformation, Aveda hair treatments are created from a wide range of botanical ingredients that will soothe and nourish your hair. The effects of these treatments range from hydrating to repairing damaged hair to strengthening your hair against breakage. At Hairdressers Hadleigh, we invite you to have professional hair treatments that will leave your hair looking healthy and strong.
Contact Us Today!
Are you ready to transform your look with the help of our professionally-trained stylists? Do you want a shot at walking the red carpet like a Hollywood celebrity? You can count on our hairdressers in all of the above. Give us a call or make an appointment, and together we can create the best hairstyle for you.
Other Areas We Cover:
Tape Hair Extensions Essex
Aveda Salon Ipswich
Aveda Salon Essex
Aveda Salon Colchester
Hadleigh Barbers
Thinning Hair Specialists