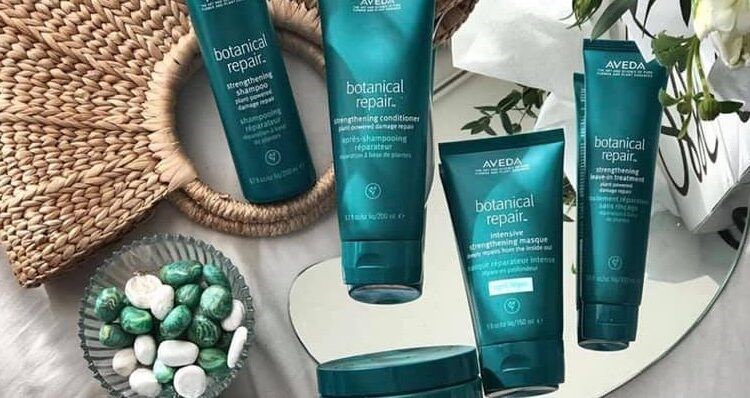 10 Questions With Double Take
Double Take is an exclusive Aveda hair salon in Hadleigh, Suffolk. Their doors were officially opened on the 22nd March, however due to the Government lockdown, they had to close their doors on the 23rd March. Fortunately, they were delighted to be able to re-open on the 4th July, and haven't looked back since.
Our team at Vanilla Magazine had a great time catching up with Diana to discuss the business, how they have got through these times and their plans for the future.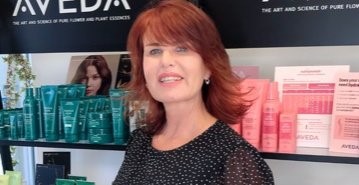 The team at Double Take is comprised of their resident barber, who offers traditional wet shave/beard trims and gents hot towel pampering – which is all in-keeping with the high quality of service the Aveda ladies enjoy from the salon. They also have two stylists, both trained to the very high standard of director in the Aveda Academy; a trainee, who will be starting her NVQ course in around six weeks and business partners Diane and Charlotte – Charlotte is the creative one, being the colourist/stylist and Diane is the financial partner/front of house/PR member of the team.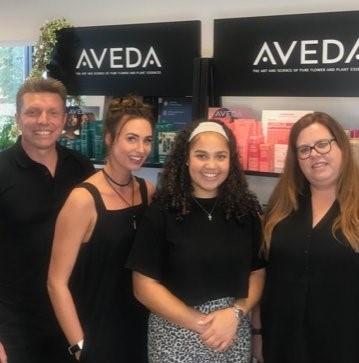 The target market at Double Take is mainly women wanting to look beautiful without damaging their hair. In addition, Diana explains, "clients know they are spending their money on premium products and services that offer a true naturally plant derived product (ours contain 92%- 98%). Many products claim to be natural, even if they only have as little as 5% natural products in them, but they are no comparison to our brand."
We asked what kind of business they are picking up. Diana says, "We have been very fortunate to have retained Charlotte's loyal customers from the last 10 years; many are coming to us from Cambridge, Ipswich, Colchester and London. We are very honoured that our product and service have been recognised locally too, and have therefore obtained over 150 new customers since we opened our doors in July. These clients are now returning for their second visits. This said, we will always be seeking new business as our team expands and the business evolves into beauty and aesthetics. We believe in being proactive and we're using every available medium to maintain contact with existing customer and to sell the benefits of Aveda to those who haven't yet discovered the brand."
We asked Diane how the pandemic has impacted on the business and what measures have been put in place as a result. She said: "We feel we have survived very well so far. The safety of our staff and our clients was and still is our priority and we have implemented measure to help them not only be hygienically safe but to feel physically/mentally safe, and we have ensured that certain clients would be in the salon with the stylist and no other client. We ran a one in one out system to keep everyone's anxiety levels low, so that they could enjoy the pampering the way it should be enjoyed in a relaxed environment. As time has gone on and clients are feeling more secure, we have stepped up our numbers but are mindful to book clients in to quieter times in the week/day where needed. We didn't raise our prices to accommodate the cost of PPE as we felt it should be part of our service to keep our staff safe. We still take temperatures of all clients which makes every client feel safe. Hand sanitisers are on reception and accessible at all work stations, no work station is used again until it has been sterilised from the last client."
Diane and Charlotte used lockdown to educate team members on Aveda training webinars and offered home packages treatments for customers to purchase.
When asked what makes Double Take the first and only choice for so many clients, Diana explains: "Our premium product and customer service. Customer service is key; we have always believed that in any industry, you need to treat your clients as you would like to be treated yourself. People will not always remember what you did, but they will remember how you made them feel. We do also have a tanning facility in the salon, which apart from the obvious does also helps those who suffer from with SAD and skin conditions, not to mention the benefits of a little Vitamin D." As for developing the business, Diana adds, "As a business we will always need more positive exposure to a wider audience, therefore we are open to all proven processes, such as adverts and marketing.
"In the 10 weeks we have been open, we have received over 20 testimonials across our social media platforms, and about eight on Google reviews".
As to the future, Diana says, "Even in difficult times, people want to feel good about themselves; they will spend their money wisely and carefully chose where to spend it. We will maintain a high standard of service in every aspect and continue to evolve our skill sets and services to continually adapt to the ever changing world we find ourselves in. We are delighted and privileged to be able to provide such uplifting services to so many fantastic clients. We strive to never take anything for granted or to become complacent – we were recently told we were very humble and if this comes across then we are being us.
"We have plans to bring in a local GP who is trained in aesthetics; Dr Kris will be offering clinics for Botox/Fillers every Monday from our salon starting in November. We will also be offering our clients eyelash serums to repair those damaged lashes as well as an express manicure service using the renowned IBX product that like our Aveda Botanical products, repairs from inside, it keeps the integrity of the nail – a must for those ladies that have damaged nails from years of acrylic extensions, and for those damaging their nails with all the household cleaning products we are now using to avoid Covid. These little extras will be part of our ongoing business plans."